Músico a músico is a non-profit organization based in Nashville, Tennessee, USA.
It was founded in 2001, with Wayne Hilton as its founder who is still actively involved as a mentor and advisor, working closely with the members of M&M.
Wayne Hilton
He has worked with many Christian and country music artists. He has served as a producer, songwriter, and A&R executive. Currently, he is involved in management, advisory, and business roles.
Musical direction and overall production
Paulo Olivera
Originally from São Paulo, Brazil, he is an active soloist, chamber musician, music arranger, and teacher in both the classical and jazz worlds. Currently, he is a professor at Belmont University in Nashville.
Francis Castañeda
Pastoral oversight, Director, and founder of Allegro Institute. Born in Lima, Peru. He has served as a worship leader and pastor in the Worship Ministry area in various churches.
Carolina Coulon
She has been an academic in Chile, at Universidad de Las Américas, Universidad Católica del Maule, in Quito - Ecuador, at ALLEGRO Institute. Currently, she is a theater teacher at Fernando González Theater Academy in Santiago, Chile.
Virginia Segovia
Dance supervisor. Body expression teacher. Founder of various dance teams. Argentina, Chaco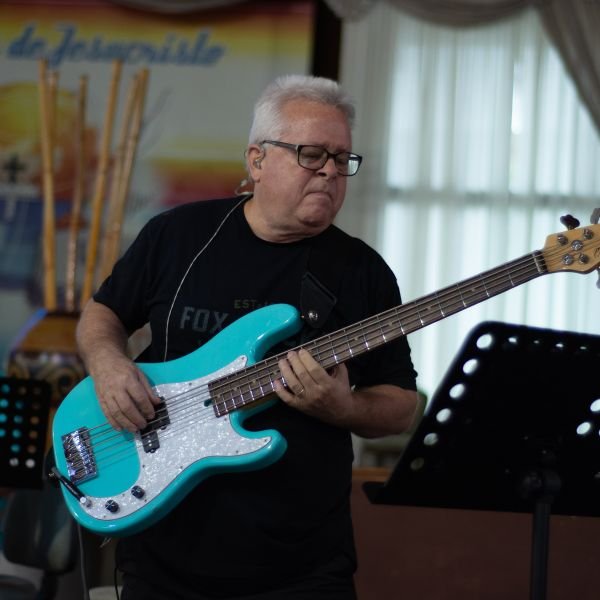 Lance Martin
He is an extraordinary bassist and music producer from Nashville, TN. Lance has extensive experience playing with numerous bands and recording in the studio.
Sarahi Montanchez
She is an audiovisual communicator and singer, serving as the worship leader at Alianza Cristiana y Misionera church in Miraflores, Lima, Peru for over 15 years.
Hugo Suárez
Singer, Worship Leader at Alianza Cristiana y Misionera church in Miraflores, Lima, Peru for over 15 years. Coordinator of vocal arrangements and worship programming. Voice care instructor.
Robert Villarroel
Originally from Puerto Ordaz, Venezuela, a musician and theologian with a Master's in Praise Ensemble, a guitarist with 25+ years of live and studio experience. Currently playing with LA FE MÚSICA in Monterrey, Mexico.
Carlos Duran
Versatile drummer and percussionist with a degree in Music from Florida State University in 2006. With a decade of experience, he teaches drums and works as an instructor at the Global Education Center in Tennessee.
Dellys Arzolay
Lawyer, musician, theologian, broadcaster, and Venezuelan educator in the U.S. Founder of IAG Foundation and Hispanic Arts Club. Directs MaM Kids, promoting child worship through art, and leads the Hispanic Cultures Yearbook in NC.
David Castañeda
Born in Stockholm to Chilean parents, he has been playing guitar since the age of 13. Currently, he serves as a worship pastor and worship leader in Uppsala.
Emanuel Romero
He participated in bands IXOYE and Base 33 in Mendoza. He collaborated with rock bands El Centro, Punto de Impacto, and others. He shared the stage with international artists Kristy Motto, Edgard Rocha, and Danilo Montero.
Nidia Quintanilla
Praise minister, speaker, and bilingual singer-songwriter. She has served in various worship ministries since a very young age. She holds a diploma in classical singing and a master's degree in theological studies from Southwestern.
Gerardo Meza
Experienced Recording Engineer and Music Producer with 15+ years of experience. Part of Instituto CanZion, Selah Music, Backstage Connect, and TTL Music. Music Curator at Playlists Today.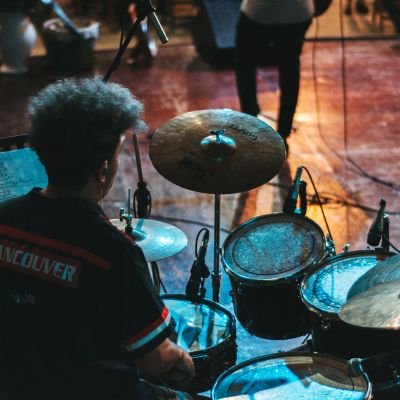 As tireless travelers, we have visited many countries and places, always with the same vision of inspiring worshipers. We share our experiences, stories, and testimonies through online content, such as videos and social media. Our goal is to motivate and encourage worshipers through inspiring messages and enriching experiences.